Compliance News
COMUNICATO STAMPA
ENAGIC ITALY S.R.L. – ESTRANEA AI MESSAGGI PUBBLICITARI ACQUA - KANGEN NON AUTORIZZATI
La Enagic Italy S.r.L., in relazione al provvedimento dell'AGCM (Autorità Garante della Concorrenza e del Mercato) prot. del 16.12.2015 n. 25792 (PS/10061), con il presente comunicato si dissocia fermamente da tutte le forme di pubblicità non presenti e non divulgate sul proprio sito istituzionale www.enagiceu.com ,secondo quanto previsto dagli artt. 9 e ss. del Manuale Politiche e Procedure della Società, nonchè da tutti i messaggi pubblicitari non previamente autorizzati.
Dear All Enagic Distributori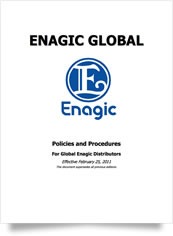 Effective April 01, 2011, given the supplemental changes, the newly stated articles below have been added to the Enagic Policy and Procedures for Global Enagic Distributori Article 9.
Distributori are prohibited from creating any independently-designed website relating to the Enagic business

or using any non-EWS current websites.

All distributors must receive prior authorization from Enagic USA, Inc. by submitting all promotional products such as DVDs, CDs, Brochures, Flyers etc prior to their use.
Distributori who violate any of these new Enagic regulations will be subject to commission suspension and/or termination of distributor status without prior notice.
The Compliance Department at Enagic has researched and found numerous medical, therapeutic, and income claims including promotional tools and products on the distributors' independently designed web sites. These new policies have been implemented for the purpose of protecting distributors who take the Enagic business seriously. Your understanding will be greatly appreciated.
Distributori are allowed to advertise on the internet through approved Enagic Web System. (www.enagicwebsystem.com)
All distributors who are switching from their old websites and newly subscribing to EnagicWebSystem.com will be offered a 21 day trial by clicking the link below.
Knock-Off Prodotti
Please be aware that numerous knock-off filters are currently being promoted online. Although these filters appear to be similar to the high-quality filters Enagic produces in its own factory in Japan, they are in fact of foreign origin and on a lower quality. Any non-Enagic-produced filter used in an Enagic-manufactured machine will invalidate the warranty. Don't take any chances with imitation filters!
As well, several copycat companies sell both liquid and powder electrolysis enhancer, hoping to induce innocent Enagic owners to buy their wares. These knock-off products all invalidate the warranty of Enagic-manufactured machines.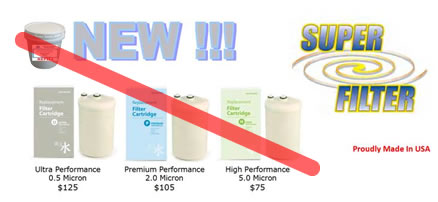 Only trust authentic, Enagic-approved materials
To protect your gold-standard Enagic machines, only trust authentic, Enagic-approved materials for your electrolysis machine.